In this eBook, WCN offers eight best practice guidance tips on mastering candidate engagement.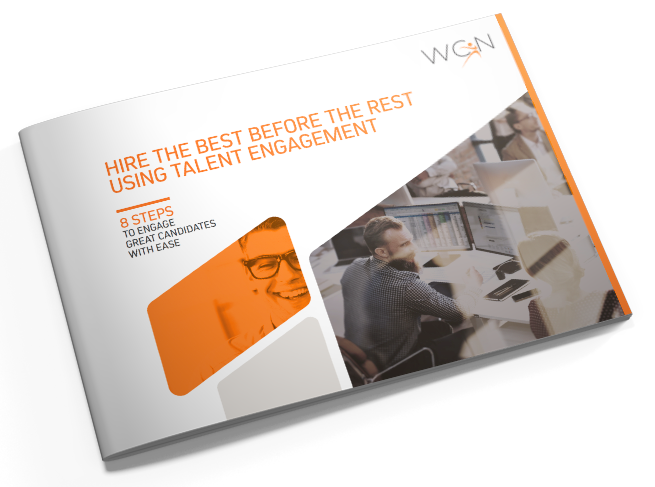 Almost all HR departments say the same thing – not only do they suffer from a deficit of talent, it's a problem
getting worse not better. Candidates now expect recruitment processes to be smooth, frictionless and seamless, always personalised and built on authenticity.
If you start the engaging process very early, you will find it easier to realise efficiencies in your talent
acquisition success. WCN has been named as the Most Engaging e-Recruitment Provider in numerous recruiting awards and offers its advice on how to succeed in this area based on client anecdotes. C
Take your recruitment to the next level, download our 8 steps to great candidate engagement eBook!